SESI is hiring for Geotechnical, Environmental, and Site Civil positions. Apply Now!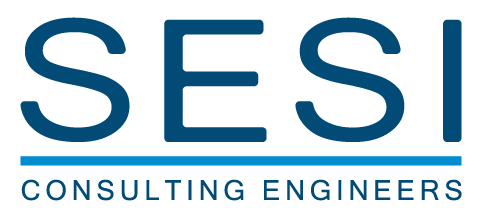 Hackensack Waterfront Storage Hackensack, NJ
2021 Award of Excellence for Best Engineering Site Design
This waterfront project was not focused on the utility of the view but instead, improving the safety of the local and far-reaching communities by remediating and re-purposing a viable waterfront property.
Previously a dilapidated oil terminal needed comprehensive remediation to prepare the site for a multi-story self-storage facility adjacent to the Hackensack River. While it had been partially remediated decades ago, heavy contamination was still present. Prior to hiring SESI Consulting Engineers, the property owners were given a $3.5 million estimate for uncertain results with in-situ treatments. The proposed remedy and its cost were hindering any development of this waterfront property and rendered it an eyesore for a while. Our own investigation and comprehensive review of previously collected data led us to recommend a traditional solution of excavation which had a $1million estimate. This practical and economically feasible approach made the development of the property possible with a more certain remedial outcome than the other proposed alternative.
During the investigation across the site, evidence of free phase Light Non-Aqueous Phase Liquids (LNAPLs) was apparent floating on groundwater and in soils. Using Laser-Induced Fluorescents (LIF) and Membrane Interface Probe (MIPs) we were able to map the LNAPL throughout the site pre-excavation. The remedy consisted of excavating the LNAPL-saturated soils and collecting any observed LNAPL on groundwater with vacuuming and absorbent pads. The remediation also included the removal of several large underground storage tanks (USTs), which were previously identified or discovered during the excavation. Finally, in-situ oxidation was implemented post-excavation and backfill to treat the residual contamination dissolved in groundwater.
SESI observed this extensive remediation, which was completed in 3 months, to bring this property from a community and waterway hazard and blight to a valuable tax-producing asset to the area.
SESI was awarded Best Engineering Site Design from the Metropolitan Builders and Contractors Association of NJ for our work on Hackensack Waterfront Storage. Read about the award in the Metropolitan Builders and Contractors Association of NJ news release.