SESI is hiring for Geotechnical, Environmental, and Site Civil positions. Apply Now!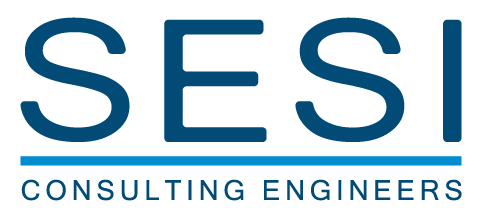 Middlesex Logistics Center Edison, NJ
Geotechnical, Land Planning, and Environmental engineering inspection services
The subject site was a former municipal Sanitary Landfill which operated from 1959 to 1985. Portions of the property were subsequently used as a truck maintenance facility for a municipal solid waste hauling company and by several landscape and construction contractors for the storage of vehicles, equipment, and materials. Redevelopment of the site included construction of: a 570,100 sf warehouse/office building, approximately 10 acres of paved parking and roadway areas, and three (3) lined stormwater management basins. SESI provided geotechnical, environmental, and site planning engineering services.
SESI provided the site planning for the Middlesex Logistics Center which involved with the preparation of multiple concept plans, initial site analysis and planning, and the preparation of preliminary/final design plans, reports and engineering cost estimates for the project. SESI was also involved intensively with the preparation of NJDEP Waterfront Development Permit plans and supporting documentation to address stormwater runoff flooding concerns specific to its location in the tidal floodplain. The services included all aspects of the municipal approval process; attending and providing testimony at all project public hearings. Also, SESI was involved in all project status meetings with J.G. Petrucci, Inc., as well as coordination meetings with the local utility companies.
SESI provided geotechnical investigation and design services throughout the project. Geotechnical work included design, implementation, and oversight of investigations and ground improvements related to dynamic compaction, controlled compacted fills, and the site capping system.
Environmentally, SESI designed and permitted the landfill gas (LFG) collection, conveyance, and treatment system which was installed throughout the site. The system consisted of three separate systems: A LFG Recovery Well System and Flare Oxidizer; A Sub-Slab LFG System; and an Exterior LFG System. The objective of these systems is to remove and treat methane from within the landfill, under the building slab and under the paved areas. SESI continues to provide Operation, Maintenance, and Monitoring of the System.