SESI is hiring for Geotechnical, Environmental, and Site Civil positions. Apply Now!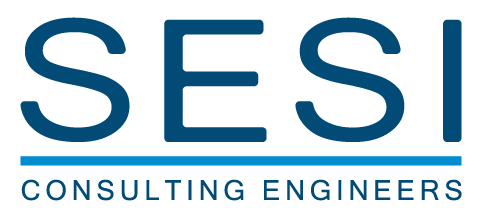 River Tides Yonkers, NY
Site Design, Permitting, Stormwater Management, Geotechnical Engineering, Environmental Design Services, Full-time Construction Observation
The River Tides project features two 10-story residential towers which offer studios, 1- and 2- bedroom units with views of the Hudson River and Palisades. The building and its units have world-class architectural style, beautiful interior design and finishes, with many units offering bay windows and/or balconies with breathtaking views of the Hudson River. Located in a transit-oriented area, the property has direct access to a walk to the Yonkers Train Station. The residential towers are connected by a stunning two-story lobby and some of the amenities offered include a lounge, pet wash, and fitness center. Residents enjoy using the on-site spa, swimming pool, barbeques, outdoor fire pit, access to dog-friendly hiking trails, and the playground.

Construction preparation began with the relocation of a 100-year-old 48" sanitary sewer trunk line. The next priority was ensuring a safe and secure foundation for these buildings—which overlook the Hudson River. A 15,000-square foot permanent soil nail wall was built to secure Warburton Avenue to allow mass excavation for the building foundations, while timber piles were driven to provide support for a 450 LF block retaining wall adjacent to the wetlands at the low end of the site.
The nearby Hudson River, on-site wetland areas, steep slopes, Warburton Avenue, seismic loading on the building, blasting, and foundations founded on soil and rock impacted the engineering design of the site. The significant grade change from Warburton Avenue to the wetlands of 70+ feet resulted in significant site layout, utility layout and site grading challenges. Multiple retaining walls were required as well as providing an access easement to Westchester County for the sewer trunk main that traverses the site. The two water features also had to be considered when planning for the property's use and effects on drainage patterns. A bio-retention basin was designed to capture and treat the roof runoff. The property location and construction required approvals from Metro North to prevent site disturbance adjacent to their existing service rails. SESI also obtained city and state permits for the project. Site Design, Permitting, Stormwater Management, Geotechnical, and Environmental design services were performed by SESI Consulting Engineers D.P.C. SESI also provided full-time construction observation.