SESI is hiring for Geotechnical, Environmental, and Site Civil positions. Apply Now!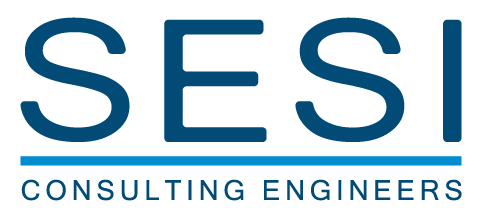 10 Kingsland Nutley/Clifton, NJ
2021 Award of Excellence for Best Engineering Site Design -- Brownfield Redevelopment
The storage industry was growing leading into 2020, and as the pandemic surged, the need for temporary and long-term storage space soared. One storage facility was ahead of the need, starting redevelopment of property on the border of Clifton and Nutley in 2016 and completed in time to handle the 2020 demand.
The focus of this 6+ acre site was a three-story building with a 40,800 sqft footprint and included the associated parking, loading, and driveways. The property needed plenty of preparation before construction could commence, and all actions were needed to meet regulations and approvals of both Nutley and Clifton municipalities.
SESI completed site civil, geotechnical, and environmental engineering services on this project. Investigations and testing of the site determined there were several challenges to overcome: uncontrolled fill, sporadically-concrete slabs, stormwater system inlets, historic environmental contamination, among others. Once investigations were complete, SESI proposed multiple engineering solutions, which were then discussed, and a plan was determined by the owner. SESI submitted appropriate agency permit paperwork, completed plans for presentation at both municipal meetings, and was available for questions of those municipalities and agencies.
The site is a brownfield redevelopment of an old factory building. It is also located within the NJDEP Flood Hazard Area of the Third River. The site is located within a no-net fill area, meaning that the site cannot increase the fill within the flood hazard area. In order to accommodate this, a flood storage basin was constructed to increase flood storage in one part of the site so that the building could be constructed above the flood hazard elevation. Creating this additional flood storage onsite prevents negative impacts on the surrounding properties.
SESI completed the due diligence studies, Deep Dynamic Compaction (DDC) plan, designed the stormwater management system, site and demolition plans, grade and drainage plans, soil erosion and sediment control plans, and provided project management and coordination, as well as the construction observation oversite. The stormwater plan had to account for the property contamination and manage it even during major storm events (100-year and 24-hour), ensuring safe output by using a detention facility and 850 linear feet of pipe. The grading and drainage plans had to account for the existing grading difference across the site as well as the new building and garage needs. SESI is proud to be a part of projects like this that support the community.