SESI is hiring for Geotechnical, Environmental, and Site Civil positions. Apply Now!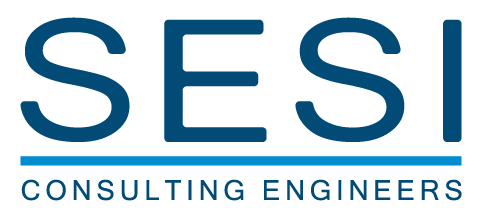 SESI Expands Engineering Team With Two New Professionals
February 20, 2014
SESI is proud to announce the hiring of William M. Strubel, PE as Senior Geotechnical Engineer and Fuad Dahan as Senior Project Manager.
"We are very pleased to be adding Bill and Fuad to the SESI team. Their capabilities and expertise will further enable us to enhance both our service offerings and support of our client's projects", said Steven P. Byszewski, PE, PP ­ President of SESI.
William M. Strubel, P.E. ­ Senior Geotechnical Engineer
Mr. Strubel has over 29 years of diversified consulting engineering experience in the fields of geotechnical and environmental engineering for projects located in New Jersey, New York, Pennsylvania, Connecticut, Delaware, and North Carolina. He has been responsible for pre­acquisition site assessments, evaluation/ delineation of contaminant migration, evaluation/closure of underground storage tank systems, and engineering design and supervision of site development and/or remediation. Geotechnical assignments supervised by Mr. Strubel have included sewage collection and treatment systems, closure of landfills, corporate office buildings, religious facilities, industrial/municipal/residential developments, retail centers, and parking lot/roadway projects.
Fuad Dahan, PhD, PE ­ Senior Project Manager
With over 15 years experience, Dr. Dahan has managed the design of vapor intrusion systems for buildings constructed on reclaimed polluted lands as well as developed Remedial Action Work Plans (RAWP) and feasibility studies (FS). He is experienced with environmental aspects of polluted land development including the installation of soil vapor extraction systems and vapor barriers and innovative green & remediation design. Prior to SESI he has served as Project Manager for industrial wastewater compliance projects and as Senior Project Remediation Engineer responsible for remedial design of RCRA sites. Mr. Dahan also holds a Ph.D. in Civil Engineering ­ Environmental and Hydraulic Engineering, an MS in Chemical Engineering with a concentration in Environmental Engineering and a Masters in Business Administration.