SESI is hiring for Geotechnical, Environmental, and Site Civil positions. Apply Now!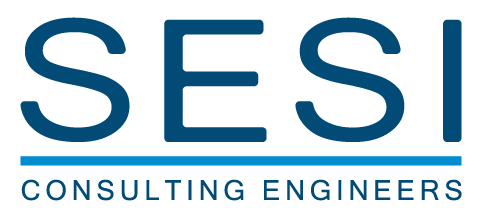 SESI Learning Series: Is That "Sheen" Something I Need To Worry About?
November 21, 2013
Environmental Learning Series: Part 3
The presence of a sheen on the water table does not necessarily trigger the need for further remediation. Back in February 2006, the NJDEP issued a document entitled "Sheen Remediation Guidance," The document discussed a proposed policy initiative that outlined a method of classifying "sheen." The initiative proposed to allow a sheen to remain after remediation under specific conditions with the goal of providing clear and consistent requirements for the remediation of discharged petroleum products from any source. NJDEP never formally adopted the guidance document into the Technical Requirements for Site Remediation; however, they reference the document in the Extractable Petroleum Hydrocarbon guidance, dated August 9, 2010. Therefore, the document remains a reference for determining whether further remediation of a sheen is required. The NJDEP document defines the method for classifying a sheen as follows: NJDEP will not require additional remediation of sheen on the water table if the sheen is determined to be discontinuous based on the criteria provided in "1" below and all the site conditions provided in "2" below are met.
A discontinuous sheen is defined as an observable amount of number 1, 2, 4 or 6 fuel oil or diesel fuel on the surface of the water table in any well or excavation, and is:
Broken or intermittent and does not cover the majority of the water surface; and
Less than 0.25mm thick as measured using an interface probe.

The following site conditions are documented:
Appropriate sampling and remedial actions have been conducted for soil and ground water at the site pursuant to the Technical Requirements for Site Remediation and the Field Sampling Procedures Manual;
Ground water is not contaminated above any numeric ground water remediation standard;
Soil is not contaminated above any numeric soil remediation standard; and
There are no impacts from the sheen to any receptors such as wells, surface waters, building interiors, or subsurface utilities.
If a continuous sheen is present on the water table in any well or excavation associated with the area of concern, additional remediation will be required."1
SOURCE: Joseph J. Seebode, NJDEP, Sheen Remediation Guidance, February 1, 2006
SESI can assist you with all of your environmental engineering needs including the evaluation of groundwater. We are well-versed in the most up-to-date NJDEP Site Remediation Program rules and guidance and we have a Licensed Site Remediation Professional (LSRP) on staff.
*Based on regulations as of 11/21/13