SESI is hiring for Geotechnical, Environmental, and Site Civil positions. Apply Now!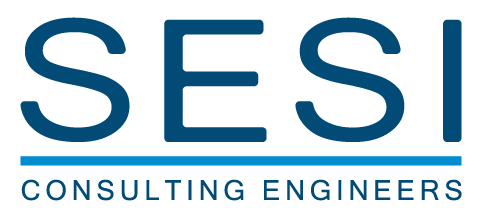 SESI Learning Series: Cheap & Sustainable Fill Alternative
September 08, 2015
Recycled Glass Aggregate (RGA) is a product of the residential recycling waste stream. RGA consists of a crushed glass material that is cycled through advanced processing systems that separate and remove plastics, lead­treated glass, and clear glass ("flint"). The remaining processed RGA material is either sent to a landfill or sold as an alternative fill material for construction sites.
The low­cost of producing RGA and the reuse (rather than landfilling) of the waste material make it an inexpensive and sustainable alternative to general site fill in certain applications. RGA can substantially reduce material costs and has been utilized by some of SESI's clients to offset high construction costs, thereby increasing project profitability.
The NJDEP requires that all clean fill sources destined for site remediation projects be screened and tested in accordance with the April 2015 Fill Material Guidance for SRP Sites document. Many of SESI's clients also use this guidance for non­SRP sites, since no other guidance exists with regard to sampling frequency and analytical requirements. The high cost of testing any fill source in accordance with the guidance can cause financial stress on a project that requires clean fill. Although RGA does require testing for SRP sites, the low cost of the RGA offsets these testing costs, and in many cases, the RGA will still be more affordable than other fill material even after testing.
SESI has performed testing for hundreds of thousands of cubic yards of RGA and the results have been consistently acceptable for use as clean fill. SESI has approved RGA for our clients as clean fill in landscape areas, to backfill remedial excavations below the water table and elsewhere on their construction sites, and as a general roadway grading material. It should be noted that RGA has very little to no cohesion; therefore it is critical that the material be carefully evaluated and observed during placement. In addition, RGA is not suitable for use as a direct­bearing foundation subgrade material.
SESI can help you determine if RGA is the right material for your project and assist you with all of your geotechnical and environmental engineering needs. We are well versed in the most up to date NJDEP Site Remediation Program rules and guidance and we have Licensed Site Remediation Professionals (LSRP) on staff.
For more information on Recycled Glass Aggregate, please contact: Justin Protasiewicz, EIT at 973­-808­-9050.
*Information based on regulations of of 9/8/2015