SESI is hiring for Geotechnical, Environmental, and Site Civil positions. Apply Now!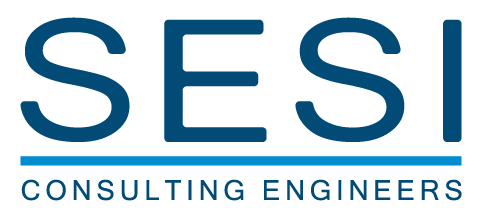 SESI Learning Series: Due Diligence Phase 1 ESA or Preliminary Assessment
June 09, 2015
The assessment and transfer of commercial and industrial real property requires an elevated level of due diligence review and investigation. Detailed due diligence reviews are not only advisable in commercial and industrial transfers, but are very often required by local, state, and/or federal governing bodies. Proper due diligence should be implemented on all projects to assess risks and liability and the feasibility of purchasing and productively/economically reusing a commercial or industrial property.
The Phase 1 Environmental Site Assessment (ESA), specified in ASTM E1527, predominates the industry as a primary due diligence tool to assess properties for areas of environmental concern and is the most accepted format in all 50 states. However, in recent years New Jersey has changed its regulations pertaining to due diligence reviews. The phase­in period for the
implementation of New Jersey Site Remediation Reform Act (SRRA) ended in 2012 and the new Site Remediation Program came fully into effect, along with many new regulations and guidance documents. Consequently, the Preliminary Assessment process was incorporated into the Technical Requirements for Site Remediation (N.J.A.C 7:26E). The Preliminary Assessment (PA) is a form of due diligence that is used in New Jersey to identify potentially contaminated areas of concern on a property. Performing a PA at a property helps to identify the buyer's liability and risk, in addition to minimizing public liability for site cleanup costs and helps ensure that lands acquired or developed with public funds can be utilized for recreation without risk to public health. The NJDEP has developed specific instructions for performing a Preliminary Assessment and developing a subsequent report in their "Preliminary Assessment Technical Guidance," dated April 2013.1
There has been some confusion in recent years regarding whether a Preliminary Assessment or a Phase 1 Environmental Site Assessment is required for the evaluation of properties in New Jersey. The Preliminary Assessment process closely resembles that of the Phase 1 ESA and it is important to understand that they both provide the same general information. Although there are several differences involving formatting and the level of detail required to complete a Preliminary Assessment, both formats involve collecting and reviewing available information and data for a site and identifying potentially contaminated areas of concern. There are several entities that still specify the completion of a Phase I ESA format during property transaction due diligence; however, the Preliminary Assessment has generally become the accepted due diligence mechanism in New Jersey and is required in many cases by the NJDEP and other governing bodies.
SESI can assist you with all of your environmental consulting needs including due diligence support in New Jersey and surrounding states. We are well­ versed in the NJDEP Site Remediation Program and we have Licensed Site Remediation Professionals (LSRP's) on staff. SESI can also provide due diligence support related to geotechnical investigations and conceptual civil designs. We are a full­service site civil, geotechnical, and environmental engineering firm with the resources to support your project from inception through completion.
Please contact Justin Protasiewicz at 973­808­9050 with your questions regarding due diligence support or any of our other service offerings.
1http://www.nj.gov/dep/srp/guidance/srra/pa_soils_guidance.pdf
*Information based on regulations as of 6/9/2015