SESI is hiring for Geotechnical, Environmental, and Site Civil positions. Apply Now!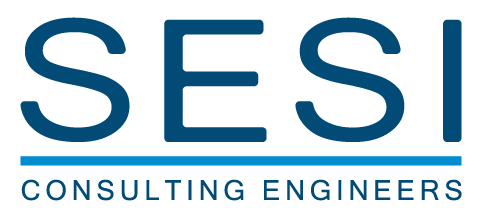 SESI Learning Series: Boy, It's Cold Outside. Can I Still Place Concrete?
November 20, 2014
It is that time of the year again, an arctic blast has brought freezing temperatures to the tri­state area and project deadlines are looming. Contractors and owners are scrambling to meet deadlines, which can lead to costly mistakes when attention to detail is not a priority. Have you ever questioned the integrity of concrete in cold weather? Can you still place concrete when it's freezing outside? Will the concrete strength meet project design specifications? The simple answer is yes, provided that you take the proper precautions. ACI­306 "Cold Weather Concreting" provides requirements for cast in place (CIP) concrete in cold weather, including minimum concrete temperature at the time of placement and the protection requirements. "Cold weather" is defined as when the air temperature has fallen to or is expected to fall below 40 degrees F. during the protection period. The protection period, generally 1 to 3 days, is highly dependent upon the type of concrete, the addition of accelerating admixtures, and whether it is exposed to the environment in service and/or during construction. When temperatures above 50 degrees F. occur during more than half of a 24 ­hour duration, the period is no longer regarded as "cold weather".
When concrete begins to cure, the cement and water begin a chemical reaction known as hydration, which is directly affected by the temperature of the concrete. The colder the ambient air temperature, the slower the strength gain, and the longer the setting period. In order to accelerate the hydration process and strength gain in cold weather conditions, the concrete must be mixed with warm water in order for the concrete temperature to range between 50 to 70 degrees F, depending on the thickness of the CIP section. The thicker the CIP structure, the lower the mix temperature requirement. Generally, the concrete suppliers at this time of the year heat the water prior to mixing the concrete, but this should be confirmed on the jobsite.
Concrete should never be placed on a frozen subgrade and all snow and ice should be completely removed, as it could result in future settlement and/or cracking. Any CIP elements placed on­grade in cold weather must be excavated into unfrozen soil in order to allow for a proper curing condition. In addition, any steel reinforcement within the CIP must be free from ice at the time of concrete placement.
Proper concrete curing is an essential element to the extended integrity of the concrete, especially in cold weather. It is vital that proper curing techniques are used to prevent loss of moisture and maintain favorable concrete temperatures. It is recommended that the concrete be covered with concrete curing blankets or hydronic systems for 1 to 3 days, depending on the thickness of the CIP.
For more information please contact: Bob Rains, EIT at (973)­ 808-­9050