SESI is hiring for Geotechnical, Environmental, and Site Civil positions. Apply Now!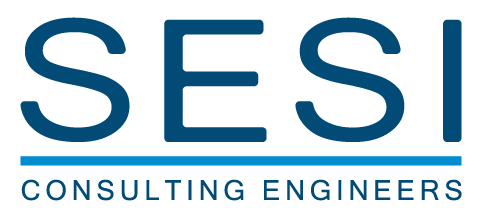 Dr. Amine Dahmani Joins SESI Consulting Engineers to Expand Environmental Group
December 09, 2016
SESI Consulting Engineers announces the hire of Amine Dahmani, Ph.D. to serve as a Senior Project Manager for SESI's Environmental Services Group.
Dr. Dahmani is a recognized expert in petroleum forensic investigations and treatability studies for remedial technologies. He has helped develop innovative remediation technologies including air sparging and persulfate chemical oxidation. He has conducted more than 60 studies in environmental forensics and 90 treatability studies for national and international clients.
Dr. Dahmani earned his Ph.D. in petroleum engineering from Louisiana State University in 1986 and worked in the oil industry for four years before joining the University of Connecticut, in 1990, where he worked on environmental remediation projects. His primary research included soil contamination characterization, leaching potential of pollutants, and innovative ground water remediation technologies. In 2005, he joined Spectrum Analytical laboratories in Massachusetts where he led the R&D group for ten years. More recently, in 2015, he served as Senior Manager of the Remediation Technology Group at Langan Engineering and Environmental Services.
With the addition of Dr. Dahmani's expertise, SESI now provides petroleum environmental forensic studies associated with property transfer, insurance litigation, and cost/responsibility allocation from a release of contaminants in terrestrial environments. Through a variety of analytical tests and expertise in data interpretation/validation, SESI's experts can provide answers to critical environmental forensic questions such as when and how the contamination occurred, who caused it, what is the extent and level of contamination, and what is the validity of the data obtained.
SESI also offers bench­scale treatability testing services for various in­situ remediation technologies such as chemical oxidation, chemical reduction, biostimulation, and bioaugmentation. Proof ­of ­concept or more complex treatability studies can be developed based on the site's chemical and hydrogeological settings.
"Amine brings an outstanding background in environmental remediation. His experience with remediation technology treatability studies, remediation research & development, and coastal restoration projects make him integral to the expansion of environmental services at SESI Consulting Engineers," said Steven P. Byszewski, PE, PP ­ President at SESI. "We are extremely pleased to have Amine on our team and look forward to his contributions to the firm on behalf of our clients and the industry."