SESI is hiring for Geotechnical, Environmental, and Site Civil positions. Apply Now!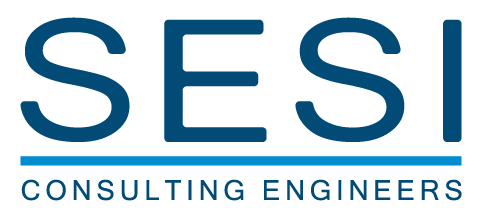 SESI Learning Series: Development Opportunities in New Jersey
August 06, 2013
Due to the shortage of cheap, developable land in New York and New Jersey, many owners and developers have turned to landfills and/or contaminated sites for commercial and industrial redevelopments. Many of these sites require additional consideration for protecting human health in the form of gas collection or venting systems. They also require special foundation considerations in many cases. These sites can remain both as safe, sustainable, and in some cases more profitable than a "normal" site with the right combination of sub-slab venting or landfill gas collection systems; foundation systems; and oversight.
Sub slab venting or landfill gas collection systems, which consist of vertical, horizontal pipes, and/or liners, vary among landfills and contaminated sites; however, their function remains the same: to protect human health by mitigating harmful gas accumulation in the subsurface soils and preventing these gases from permeating through building slabs. Landfills primarily produce methane, hydrogen sulfide, and an assortment of volatile organic compounds. These gases are created during the natural decomposition of organic matter. Methane is of particular concern due to its explosive nature at concentrations between 5% and 15% by volume. The levels of these compounds must be controlled and properly vented to protect human health and/or explosive situations. In landfills, these compounds are many times routed via a landfill gas collection system to a flare and burned off prior to discharging to the atmosphere. Comparatively, designs of sub slab venting systems for contaminated sites primarily focus on the presence of volatile organic compounds in the subsurface soils. These systems serve the same purpose as landfill gas venting systems and may, in extreme situations, contain "scrubbing" systems that strip the volatiles prior to atmospheric discharge. In either a landfill or general contaminated site, operation and monitoring (O&M) of the collection or venting systems are, in most cases, required by state and federal governing bodies. A well designed and properly executed O&M program will keep a building's occupants safe and can reduce long term operation and maintenance costs of the system.
Due to inherent settlement issues, most landfill projects require special consideration and analysis of various foundation types. Deep foundation systems are expensive; but create a free-standing building unaffected by surrounding settlements; however, surrounding settlements may translate to cracked dolly pads and pavement, potential drainage and utility issues, etc. Ground improvement methods such as dynamic compaction create a uniformly densified site that will minimize differential settlement and provide a smooth transition from the building to exterior site amenities and utilities. Foundation systems should be evaluated on a case by case basis and sometimes a variety of different systems can be employed to achieve a balance between long term structure serviceability and initial construction cost.
SESI has experience designing and value­engineering sub slab venting, landfill gas collection, and associated foundation systems for millions of square feet of structures in New York, New Jersey, Connecticut, and Pennsylvania for many owners, developers, and other professionals. We also provide many of our clients with affordable, long-term operation, maintenance, and monitoring services for these systems.
Please contact Justin Protasiewicz at (973) ­808-­9050 if you are interested in our services and/or have any questions regarding these systems.
SESI can assist you with all of your environmental engineering needs including sampling and analyses of fill. We are well versed in the new NJDEP Site Remediation Program and we have a Licensed Site Remediation Professional (LSRP) on staff.
*Information based on regulations as of 8/6/2013