SESI is hiring for Geotechnical, Environmental, and Site Civil positions. Apply Now!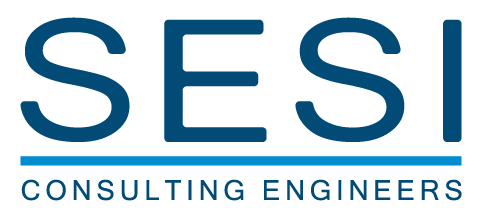 PFAs - A Tale of Four Sites | SESI
July 05, 2020
Concern is growing around the presence of Perfluoro Alkyl Substances (PFAS)—a category of chemicals used as firefighting foam and for consumer products including Teflon®, water-resistant material, cleaning products, etc. Few states have developed guidelines around the detection, management, and remediation of these chemicals; NY and NJ are in the process of proposing regulations for the PFAS levels in the soil, groundwater, and drinking water. SESI has conducted several PFAS soil and groundwater investigations at Sites in NY in accordance with the NY State Department of Environmental Conservation (NYSDEC) requirements using analysis with Modified USEPA Method 537 for 21 PFAS. We are presenting here four representative projects with 3 different population concentrations: urban (Brooklyn); suburban (New Rochelle A and B); and rural (Catskills).
Soil analysis for PFAS resulted in detection of the chemical in 75 out of 76 Brooklyn site samples, 25 out of the 60 New Rochelle A site samples, 7 out of 7 New Rochelle B site samples, and in 9 out of 11 Catskills site samples. It is worth noting that the soil samples at the Catskills site were biased towards the areas where the historic commercial activities, which included hotel and entertainment, took place. The Brooklyn site had the highest number of PFAS constituents detected per sample and the highest average concentration. The highest detected concentrations in Brooklyn were the constituents 8:2 FTS and PFOA at 13 and 8.9 ug/kg (ppb), respectively. The Catskills site soil samples had the lowest number of PFAS constituents detected per sample and the lowest average concentration among the sites.
Groundwater results showed similar trends but the PFAS compounds detected in groundwater were different than the compounds detected in soils. The Brooklyn groundwater sampling results identified PFAS —6:2 FTS, PFBS, PFBA, PFHpS, PFHpA, PFHxA, PFNA, PFOS, PFOA and PFPeA—in every well with concentration ranging from 0.29 to 75.5 ng/l (ppt). Similar PFAS compounds were detected in groundwater at the Catskills site; however, not every well resulted in detections. All of the detections were within the area of the historic commercial operations, and no PFAS was detected in the wells installed outside of the areas of historic activity. Generally, the detected concentrations in the Catskills site wells were lower than the concentrations detected at the other sites except for one well location. This outlier well was located just downgradient of the remedial construction activities. PFAS in this well may have been a direct result of the recent remedial activities, which included the Tyvek® suits, other PFAS coated water-resistant clothing, or PFAS-containing tools. It may have also resulted from the daily historic activities such as cleaning and cooking.
The history of all four sites discussed above does not include any uses of concentrated PFAS compounds, such as firefighting or manufacturing. The sample of sites presented is relatively small, but it represents sites with a variety of historic uses and population concentration. Based on this limited sample, PFAS appears to be more common in areas with higher populations, where daily common consumer products have higher chance of impacting the environment.
While many states have not determined guidelines, they are likely to follow in line. Understanding the sources, transport, and fate of PFAS detects during the remediation stages is crucial for any future remedy to meet the regulatory limits and requirements of these compounds. A conceptual site model detailed with extensive site history will be key in evaluating PFAS impacts. If you believe that PFAS materials may be present at your site, discuss with Fuad Dahan about testing and remediation.