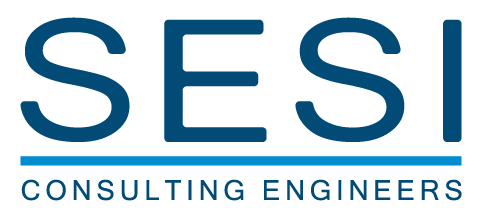 Four-2022-COCs
Leadership Beyond the Principals
September 12, 2022
SESI Consulting Engineers is excited to highlight a couple of our leaders, in addition to Principals: Pam Teagarden, MAPP and Meg Berghausen St. Pierre, CFA! Please take a moment to read about them and get acquainted with how they make our team stronger below. We value the knowledge and growth they bring to the leadership team.
Pam Teagarden, MAPP

Pam has been with SESI since 2021 and brings over 22 years of experience. She has worked for companies of all sizes and industries helping teams move beyond their biases to develop inclusive relationships that link measurable engagement in performance directly to business results. She specializes in helping teams to find contextual diversity and implicit biases that have the potential to break down business and disengage teams. The simultaneous and fair ways in which SESI builds operational wellbeing, without sacrificing any individual's path to personal wellbeing is key to our strategic priorities and comes from her findings.
As Director of Operations, Pam works at the intersection of business and psychology. Her research on 'Authentic Cultures' validated new measures to model operational excellence inclusive of individuals' authentic strengths, at all levels, to engage themselves uniquely in the success of our firm - even in times of rising pressure and through change.
Outside of her work with SESI, she works with the UN to improve the global sustainability goals for gender equity, and she was chosen to serve on the Wall Street Journal Task Force on Women in the Economy. She also serves as faculty to the Thought Leadership Institute for Fortune 100 Talent Acquisition and Management, along with other positions serving other organizations that advocate Inclusive Diversity and Wellbeing.
Pam received a Bachelor of Science in Finance from Texas Tech University, an additional Bachelor of Science in Accounting from Moorhead University, and a Masters in Positive Psychology from the University of Pennsylvania. She is also certified in over 35 psychometric tools.
Meg Berghausen St. Pierre, CFA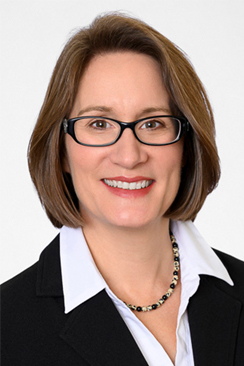 Meg joined SESI in 2013 and has been instrumental in supporting the company's growth and brings strategic financial planning to the team. She has over 27 years of experience in the financial industry. Some of Meg's greatest skills are financial analysis and reporting, managing financial functions, and driving change to accommodate rapid business growth and systems. In 2019, she was named CFO of the Year: Best Growth Manager by NJ Biz magazine.
Over the last five years, SESI has grown consistently at 20-30% each year while tripling its number of projects and employees. Meg enables clear communication and alignment between SESI's revenue-generating professionals, administrative support, and partners. Her main focuses within the company are overseeing all bookkeeping and tax planning, implementing technology systems, budgeting, and liquidity monitoring. In addition, she also takes on Human Resources processes including hiring, compensation, and more.
Meg received her Bachelor of Arts in Economics at Colgate University, and is certified Chartered Financial Analyst and Bookkeeper.
-------
See what SESI can do for you here and contact us today.