SESI is hiring for Geotechnical, Environmental, and Site Civil positions. Apply Now!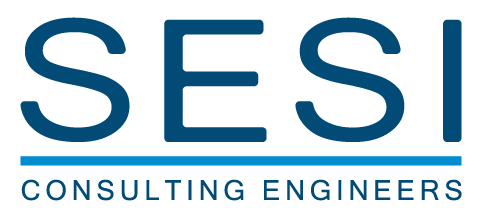 Explore a Career with SESI Consulting Engineers
Since our founding in 1976, we have earned an excellent reputation for providing comprehensive engineering services. SESI is always seeking qualified applicants to join our team. As a company, SESI continues to earn a great reputation including awards like NJ Biz 40 Under 40, CFO of the Year, 50 Fastest Growing Companies in New Jersey. Learn more about our company culture, what we stand for, and our employee benefit programs.
Beyond the 9-5
We value our projects and clients, but we also know that work/life balance is critical. At SESI, we care about your time inside and outside of work. We recognize that hard work influences you and your family, and we want that to be a positive impact. We enjoy bringing our employees and their families together through company events like our 45th Anniversary at the NJ Balloon Festival. Find out if you're a good fit for our engineering firm by previewing our available jobs.
Steadfast Leadership
We have grown as a company because of our effective leadership and valuable team members for over 45 years. Our leadership founded our organization on four guiding principles: Solutions, Excellence, Service, and Integrity. The SESI Consulting Engineering team is passionate about our work in the geotechnical, environmental, and site civil engineering fields. Visit our job portal to see what engineering opportunities await you.
Employee Initiatives
SESI's value starts with our employees, celebrating what brings them joy - promotions, celebrating work anniversaries, earning certifications, growing the family. In addition to a collaborative and professional team environment, we also recognize that having a best-in-class benefits package is essential to our employees and their families. See some of our benefit offerings below.
We offer an attractive and competitive compensation package, including:
Employee Referral Bonus for Experienced Hired Referrals
Flexible Paid Time Off (Vacation, Sick, & Personal)
Year-Round Relaxed Dress Code
Medical, Dental, and Vision Insurance with Telemedicine Options
Company-Paid Life insurance
401(k) Retirement Plan
Flexible Spending Account, Health Savings Account, and Health Reimbursement Account
Long Term Disability
Professional Development Resources
Tuition Reimbursement Program, Reimbursement of Certification and Recertification Fees
Paid Membership Dues with Industry Associations
Year-Round Training Opportunities and Mentor Program
...and much more!